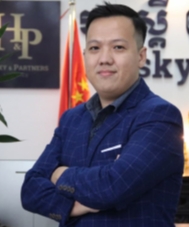 Chanheng BUN, Attorney at Law
Mr. Chanheng holds his master degree of public administration on real estate from University of JEAN MOULIN LYON II and his English language based bachelor of laws from Royal University of Law and Economics. His practice areas include banking and finance, real estate, corporate and commercial litigation. Because of his extensive experiences, he has been appointed as a panel lawyer at some leading MFIs and Financial Institutions involving loan advice, contract, compliance, and litigation. Mr. Chanheng is a licensed lawyer with Cambodian Bar Association.
Prior to joining Husky and Partners, Chanheng has worked at a leading law firm in Phnom Penh and involved in some international advocacy cases relating to business and human rights of Asian Development Bank and the Compliance Advisor Ombudsman (CAO), an independent accountability mechanism for the International Finance Corporation (IFC). He speaks Khmer, English, and basic French.