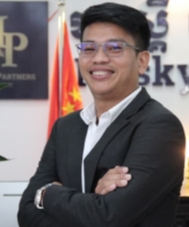 Lykea EA, Attorney At Law
Lykea holds his bachelor and master degrees of laws from Build Bright University in Siem Reap where he focused his expertise in property and commercial laws. Because of this background, he has always assisted our clients with their transactions properly and with successful results. In addition, he also has a very good knowledge of tax and labor law. Lykea is a licensed lawyer with Cambodian Bar Association.
Prior to joining Husky &Partners, Lykea had worked as a court clerk and legal consultant for five years in a leading nonprofit organization based in Siem Reap and Phnom Penh. He speaks Khmer and English.